6 INSTALLATION IDEAS FOR ENERGY SAVING WINDOWS
Across the seasons, a typical home can lose up to 10% of its heat through its windows. One way to minimise this loss and boost efficiency is with the use of stylish window treatments, from dramatic floor-to-ceiling drapery to charming wood-planked shutters or a sophisticated roof overhang. We explore which option is right for you.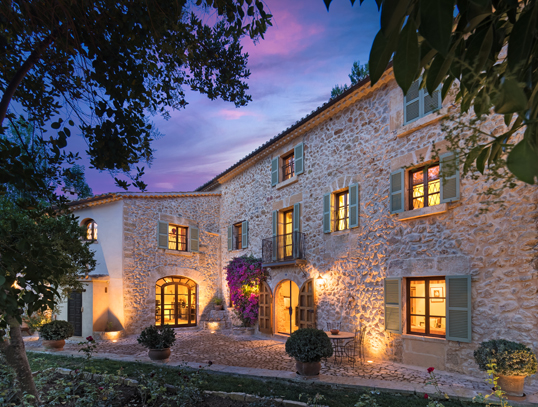 1. Reflective film
The first option is to showcase your existing window trimmings by applying a transparent, high-reflectivity film to the glass. This glaze or sheet results in energy saving windows capable of trapping heat indoors in the winter and blocking summer heat. You can select from mirror-like silver films, lightly-tinted transparent treatments or reflective glazing to best suit your interior décor. These treatments work best on east- or west-facing windows.
2. Draperies and curtains
Fabric curtains come in a wealth of styles, ranging from floor-to-ceiling, pencil-pleated jacquard drapery to semi-sheer, gauzy linen. The most energy efficient windows are covered with blackout curtains, which trap air and seal off the living space from the outdoors. Maximise efficiency with a closed-weave fabric or white-plastic backing, which reduces heat gain by a third.
3. Shade-giving awnings
Create energy saving windows from the exterior with the installation of awnings. These block out solar heat by up to 77% on west-facing windows, shading flower boxes and cooling the home. Historically, awnings were crafted from canvas or metal, but now you can choose from more contemporary materials like water-repellent acrylic. Look for opaque, light-coloured awnings to reflect sunlight away from the home.
4. Customised blinds
While all blinds will help block light and heat, order those with a custom fit to cover every nook and cranny for the most energy efficient windows. Choose from vertical or horizontal slats, which can be adjusted to control ventilation and light from the interior.
5. Window shutters
Wooden shutters lend traditional charm to any home, installed on the interior or exterior of the windows. These treatments for energy saving windows boost security and add a layer of insulation, dropping energy costs by anywhere from 25 to 50 percent. You can choose a style of shutter to match your home's architectural profile. Raised panel or Louvered shutters are strong choices for ornate and period homes, including Cape Cod, Victorian and Greek Revival properties. Board and batten shutters are ideal for Old World styles like French Country homes and Mediterranean villas, while Bahama shutters are a natural fit for ranch homes in tropical regions.
6. Roof overhangs
Finally, those who prefer a modern style may wish to consider installing a roof overhang as an alternative to awning. This provides ample shade for windows and porches and is most effective when installed above south-facing windows.
Sustainability is a major trend in new construction and architecture, with no signs of abating. By installing energy efficient window treatments, you'll not only benefit from lower heating bills but also improve the marketability of your home in the long run.
for more featured interior design ideas, homes, and solutions from the Engel & Völkers blog. Click here